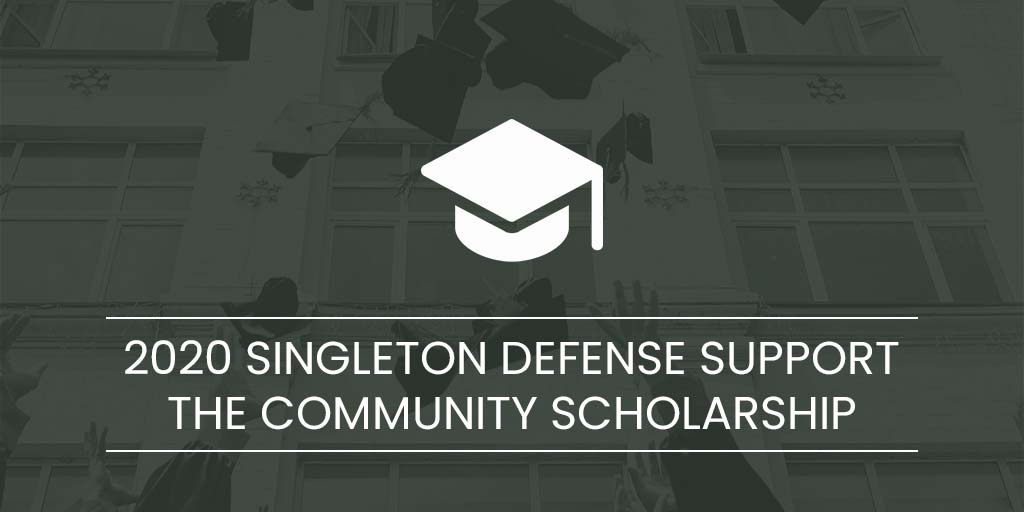 Unfortunately for U.S. college students, costs for attending both public and private colleges and universities have been rising steadily since the 1980s. Wages have more or less kept pace with inflation during that time, but college tuition and fees have eclipsed both numbers by far.
Reports from the College Board show that tuitions at most public four-year colleges have approximately doubled since 1999 and tripled since 1989. The sad truth about the higher education system in the United States is that most students simply can't afford to pay to continue their education without the help of scholarships and grants or taking on substantial debt in student loans before they even become a part of the workforce.
"As an Oklahoma defense attorney, I understand the financial challenges that today's college and university students face. I've gone through the struggle of piecing together a financial plan for continuing my own education. If I didn't have the opportunity to attend college and law school, Singleton Defense would not exist. Who knows what I might be doing now—or what might have happened to the people I've been able to help throughout my career so far," said Angela Singleton.
"Forbes referred to the state of national student loan debt in 2019 as a crisis. At a mind-blowing $1.5 trillion, it's the highest it's ever been. As they say, 'If you're not a part of the solution, you're a part of the problem.' With that in mind, I want to do my part to help," she continued.
To that end, Singleton Defense is offering a scholarship to a deserving Oklahoma City, OK student to help them offset the ever-increasing costs of college tuition and fees.
The Singleton Defense Support The Community Scholarship will be awarded to a student who has shown their willingness not only to continue their education but to give back to the people and community around them by volunteering at an Oklahoma non-profit organization.
About The Singleton Defense Support The Community Scholarship
Singleton Defense will award a scholarship of $1,500 to a Metro Oklahoma City high school student who has spent time working as a volunteer for a local non-profit plus make a donation of $500 to the non-profit organization where the scholarship winner did their volunteer work.
"My goal has always been to help the people of my community through my law firm," Singleton added. "This scholarship is an extension of that desire. The idea is to 'pay it forward' by helping a student who's shown their own willingness to follow a philosophy of helping others. My hope is that by making something a bit easier for them, they will continue to make things easier for others and the chain will continue."
Scholarship Eligibility Requirements
Applicants for the Singleton Defense Support The Community Scholarship must meet each of the following requirements:
You must be a Metro Oklahoma City high school senior who has accepted admission and will be attending a university, college, community college, or trade school in the fall of 2020.
You must have a cumulative GPA of 3.0 or better.
You must have volunteered at an Oklahoma 501(c)(3) non-profit organization during 2019 or 2020.
How To Apply For The Scholarship
To apply for the Singleton Defense Support The Community Scholarship, you'll need to fill out the application form which asks for some basic information about yourself, your school history, and the organization where you volunteered.
Along with the application, you'll also have to provide:
A copy of your official high school transcript
A copy of your acceptance letter to an accredited university, college, or trade school
An essay (one to three pages) describing how your volunteer experience has affected your values or influenced your pursuit of higher education
All application materials should be submitted in PDF format to [email protected].
Questions regarding the scholarship or application process should also be sent to the email address above. Please do not call the law office telephone number with questions about the scholarship.
The deadline for applications is June 30, 2020. Singleton Defense will notify the winner in July 2020 and scholarship funds will be made available for the fall 2020 semester. You just call (405) 510-0345.